The Fireplace Hut Featured Specials
At The Fireplace Hut in Prince Albert, we offer featured specials for you to take advantage of! Shop our fireplaces, pellet stoves, barbeques, and more, but don't forget to check back here for regular updates.
If you have any questions regarding the below specials, feel free to contact us today.
Astria Floor Model NG Fireplace Clearout 50% OFF
Astria gas fireplace  Floor Model Clear out !  SCORPIO 35 -The masterfully designed Scorpio™ CD series is the essence of sophisticated contemporary style.   Fashioned with elegant standard features and high performance ratings, these fireplace units are available in three sizes to fit any room.  The new Astria Scorpio™ CD is the quintessential combination of brawn and beauty.
Select from three sizes - 35", 40" and 45" - to accommodate the size of your room and heating needs.
Standard clear glass bead media.
A newly designed pan burner produces brilliant flames for a vibrant presentation and hours of enjoyment.
Ceramic glass for superior clarity.
Clean, radiant design blend with any style of mantel or trim.
Standard interior illumination.
REG -$ 2850.00   SALE Price- $ 1450.00 plus tax
(installation Quote available)
HURRY IN FOR THIS INCREDIBLE DEAL !!!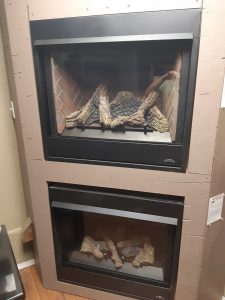 Spring Sale - "INSTOCK ONLY!!!" Blaze King Chinook wood stoves !!
Blaze King Chinook 20 & 30 Wood Stove's
The Chinook 20 and 30 have a modern European design with curved sides that give the stove a softer, more elegant, appearance. The catalytic  Chinook  uses our cleanest burning firebox at 0.97 gm/hour. The firebox is large and is capable of burning for long hours on low. The optional ash pan is mounted on a engineered runners for a smooth gliding action. A must see at these prices !!
CHINOOK 20 (stainless side panels)  SALE- $2695.00   (save$330.00)
CHINOOK 30 (stainless side panels)  SALE- $2995.00  (save $430.00)
come in and have a look before their all gone !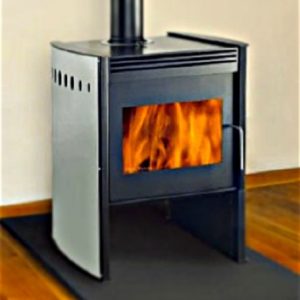 TRU NORTH WOOD STOVE
Tru North wood stove
Our entry level stove is perfect !
Heats up to 1600 sq/ft
Use for
the House/cabin at the lake
Heating the shop etc.
ONLY $1375.00 (in stock)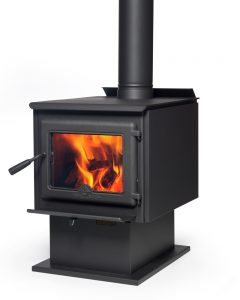 PACIFIC ENERGY STOVES
"ALL IN STOCK"
PACIFIC ENERGY STOVES
10 % OFF
COME IN AND SAVE !!!!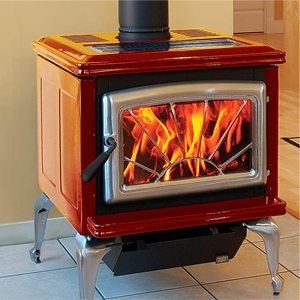 Pacific Energy Vista wood insert
FLOOR MODEL ONLY !!!!
Model Change out (never been burned)
VISTA WOOD INSERT
unit comes complete with blower/airwash system
standard surround and upgraded NICKLE door
REGULAR PRICE-$2655.00
SALE PRICE- $1900.00 !!!
Savings of $755.00 !!!!!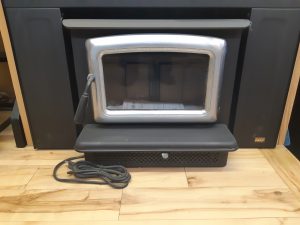 SPRING SALE LOUISIANA PELLET GRILLS
"FEATURED SPECIAL" LG 800 ELITE
REG PRICE - $1399.00  SALE PRICE - $1150.00 (SAVE $249)
Heavy duty steel construction with high temperature powder coat finish with stainless steel lid and stay cool vented handle
838 square inches of cooking space with temperatures ranging from 180 to 600 F
Digital Control Center with Smart Food Probe
Simple slide plate that allows for more grilling options than traditional pellet grills
12-pound hopper with a safety grid and sleek, black, side shelf with tool hooks and a towel bar
All "other" in stock LG grills - 10 % off and Free Cover !!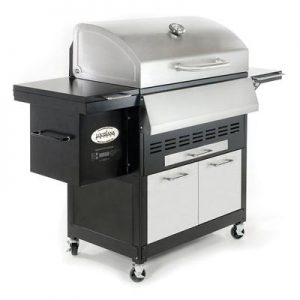 Big Green Egg Mini Max Spring Clear out !!
 The MiniMax is the latest member of the Big Green Egg family and the most compact model we have. Although it's only 7 centimetres taller than the Big Green Egg Mini, it has a far larger cooking area, which is comparable to that of the Big Green Egg Small. This gives you more than enough space to cook for 4 to 6 people. Moreover, you can prepare meals right there on the table if you want; at just 50 cm tall, the MiniMax is an ideal table-top EGG model
GRID DIAMETER33 cm                                                  

3 IN STOCK FOR SALE !

COOKING AREA855 cm²                                                             

$650.00

                                                  
WEIGHT35 kg                                                                                plus taxes
HEIGHT50 cm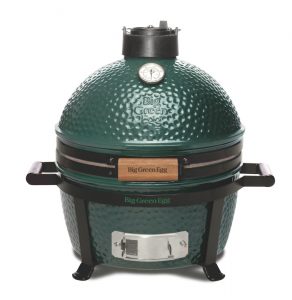 UPDATE:OUR EXCLUSIVE DEALERSHIP FOR KAMADO JOE GRILLS !!!
We're Excited to announce that we are now the exclusive dealer for Kamado Joe grills for Prince Albert and surrounding area !! This new product comes with some exciting innovations that are standard with this grill!! 
COME IN TO OUR SHOWROOM AND HAVE A LOOK  !
Model shown Kamado Joe Classic 2
Premium 18" grill
PRICE : $1699.00 plus taxes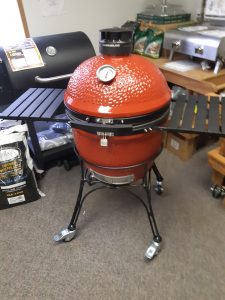 Napoleon Electric 32" Fire Place SPECIAL
The EFC32H features a sleek, curved bay glass front and a modern glass ember bed. It comes with a 110V (5,000 btu) heater featuring three settings and a convenient hand-held remote control that controls heat output and flame intensity.
Regular Price -$450.00
SALE PRICE-$ 250.00 !!!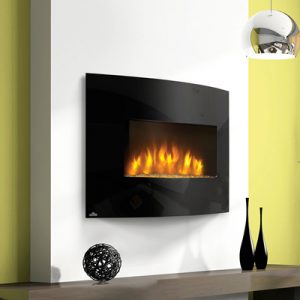 GALAXY SUPREME WOOD FIREPLACE SHOWROOM CHANGE OUT SPECIAL !!!
GALAXY SUPREME
Wood Fireplace ( requires 6" chimney)
c/w built in B'que rack , 125 cfm blower,ash pan
Stainless steel 3.1 cubic ft  firebox
Heats up to 2500 sq/ft.
 with classic surround
Regular price - $4035.00
SALE PRICE -  $3500.00  plus tax
one only change out !!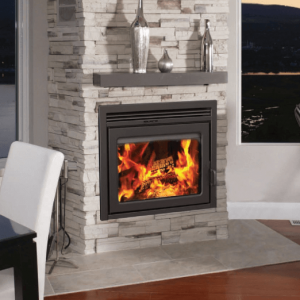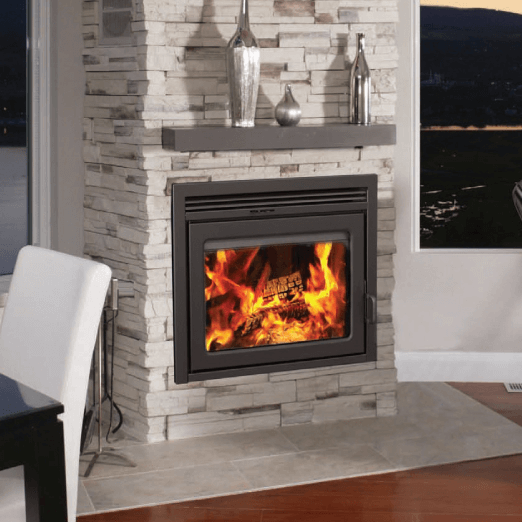 RSF ONYX 2 Fireplace Special !!!
ONE ONLY !!!
Our customers tell us that the Onyx 2 has the most colorful, dynamic flames they have ever seen, the kind of flames which are impossible to duplicate with gas. The Onyx 2 can provide enough heat for the average house, burn overnight, and look great, all at the same time !
3.1 cu/ft  firebox  50,000 btu's
Heats 1400-2000 sq/ft
REG Price $ 3325.00
SALE PRICE !!!!
$2850.00 (plus tax)
DON'T MISS OUT !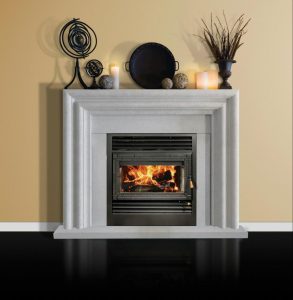 RSF Delta model change out
Floor Model Change Out !!
With a huge firebox and an immense viewing area, the Delta 2 is the largest member of the RSF fireplace family. The bay window design lets you experience the warming glow of that big, beautiful fire in every corner of the room… and from every angle.
4.4 sq/ft  firebox  70,000 btu's
Heat's 1700-3000 sq/ft
Unit comes with Pewter Doors and "Black Louvers"
RETAIL $5910.00
ONE ONLY !!!!!
SALE PRICE $4850.00
SAVINGS $1060.00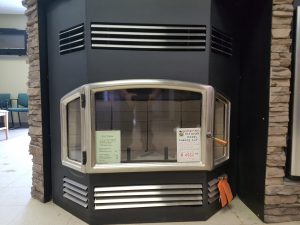 RSF TOPAZ WOOD FIREPLACE SHOWROOM CHANGE OUT SALE !!
SHOW ROOM CHANGE OUT FULL WARRANTY NEVER FIRED !
RSF TOPAZ -2.1 CU/FT/16"LOG /50,000 BTU'S
with pewter extrusions and pewter louvers (Not as shown)
REGULAR PRICE $3845.00
SALE PRICE $ 2995.00
HUUUUGE SAVINGS !!!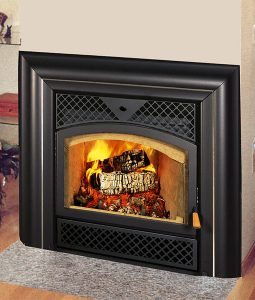 BIS Panorama CIW Satin Door "SOLD"
*Catalytic Wood Fireplace  SOLD SOLD SOLD SOLD Regular Price: 5810.00 Sale Price: $4195.00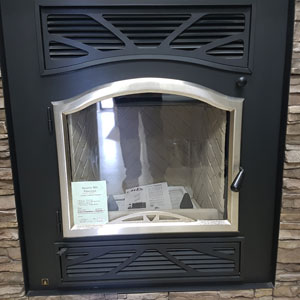 Iron Strike Bellevue32 Gas insert
INSTOCK IRONSTRIKE
BELLEVUE 32 GAS INSERT
 FULL SURROUND /IRONRAIL DECORATIVE TRIM
REG. PRICE- $3055.00
CASH & CARRY
$2500.00 plus tax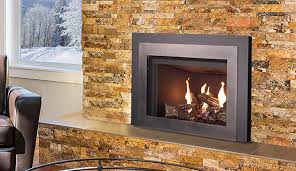 Logwood 1269E wood stove
LOGWOOD 1269E
Wood Stove 50,000 BTU'S
Heats up to 900 sq/ft holds 23" logs
built in damper
weight 116 Lbs/33" deep/18.5" wide/25.75" high
PRICE : $ 495.00 (2 only)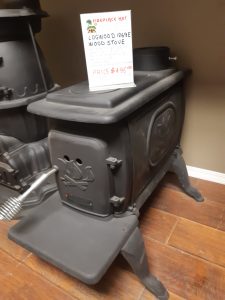 Wood fire pit / barbecue
CLEARING OUT !!!
Perfect backyard enclosed wood fire-pit/ barbecue
(3 left do not miss out )
one left !! call in quick
50" high/30 " diameter/70 lb 
REGULAR PRICE : $395.00
SALE : $ 125.00